So I asked my teacher if she has any Adobe products lying around, I asked for CS4 or CS5, or even better... CS6. But her husband only has CS3, so I except it, and today, I brought it home to install on my computer. My laptop runs Windows 10, and the install was a success... Except, I need to activate it before 30 days is up, otherwise, I wouldn't use the app again unless I activate it. The bad new is, services for Creative Suite is shut down, so the only way I could use it, is by paying for a subscription based service from Creative Cloud, but I don't want to pay every month, or year, so I decide to use older software, since activation is going to be a pain in the ass, I might just try to activate it offline than online, I hope we get things working soon. Other than that, production for the character just started, as shown in this screen shot...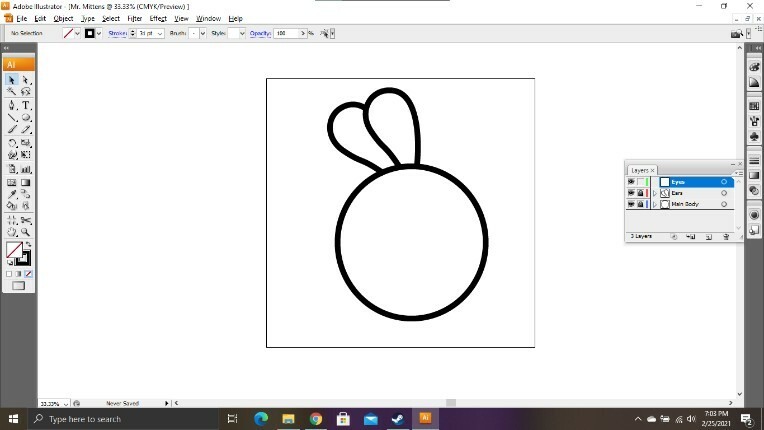 I don't just have Adobe Illustrator, I also have Adobe Photoshop, and Adobe InDesign, except, I don't know how the hell I'm suppose to use InDesign, so yeah...
Other than that, that's all of the updates I have for you all, if you have anything, please let me know, thanks for reading, and I hope everything goes well, because Inkscape isn't my app.